As I read the 'buy this stuff' lists at the end of the year, I can't help but see a friend showing up over and over again.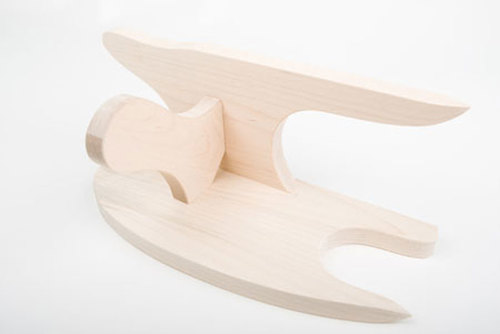 Sewing Workshop tailoring board
I love my tailoring board.
I do not quite know how I pressed stuff while sewing without it. I surely had a woodpile of things that never quite did the job:
Seam opening:
Okay, it's just sitting there right now. I ran down to take this photo, not to set it up. I ran right back. I missed you. And the coffee was done.
Clapper: you iron the seam, you plop this on top and you put your upended iron on the flat part to keep it there.
(If you are a 'pounder' with your clapper, you probably already have a hammer you use for this process. And I wouldn't be doing that on my ironing board.)
Will also keep a hot iron from falling off the ironing board. That alone is a money saving device in my house. (also Sugru on the feet)
It has gazumpty billion curves and points and edges for pretty much everything.
No, you can't steam and set a collar on it.
Six bucks? You'd be happy to find it at $60. And I found this photo on the Fossil website. They do not sell sewing supplies. Is this more of that 'we'd have used this to make our products if we actually made them' advertising? Is this like that clothing store that fills its windows with stacks of vintage sewing machines? And how many times has someone you know sent you a photo of those windows with a "Hey, I thought of you!" note? Don't you want to set those machines free?
I know I do. Viva la bobbin revolution!
They exist on eBay. Some fold up. Some don't. I don't think it makes any difference if you never stop using it long enough to put it away. The old ones and the new ones are all pretty much the same. There was no need for a 2K update or a material change or stainless steel finish.
So here are some actual non-icky links, and please pay attention to the last one.
and the piece of resistance (includes sewn pressing tools)
I'll be sewing pajama bottoms all weekend.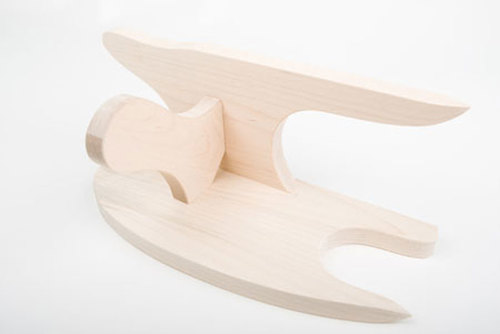 As always, I don't get any money or stuff from these links. I promise they work this week.
I do try to keep links up to date, but if you find one that is dead or messed up, comment in that post and I will find and fix.