"Semi-fitted, buttoned jacket is lined and has patch pockets, ribbon details" - from envelope
Oh yeah, ribbon details.....
Pattern Vault has more on this Gucci lite pattern
I saw this Vogue pattern in the catalog and it immediately made me think of this:
Yes, the 1970s AMC Gucci Hornet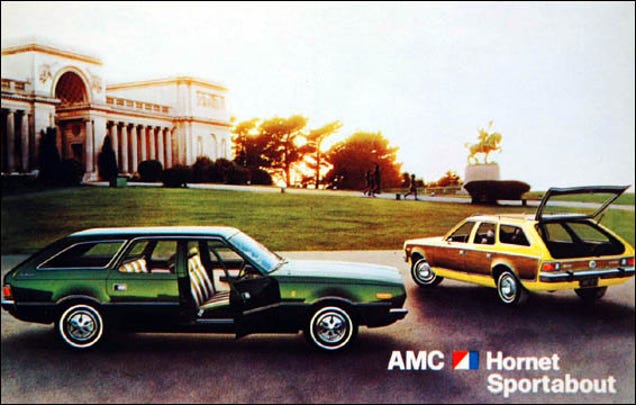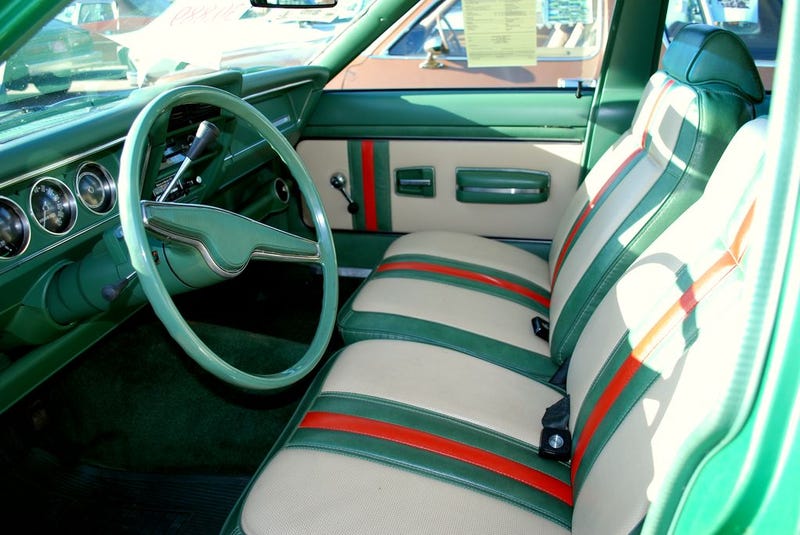 photos from Oppositelock website
My boss' mom had one, and as I understand it this was the car he drove to high school. He did not tell me this story in a positive voice. No, he has no photos.
The king of licencing, Pierre Cardin, and the AMC Javelin
This photo appears in several blogs, source unclear
Go check these links out: there's more photo goodness.
AMC did several collaborations/refits with designers
And of course, Oleg Cassini's AMC Matador
promo photo of Cassini from AMC
My son pointed me to the Cadillac
Check out the photos of the car and the brochure
Matching luggage sold separately